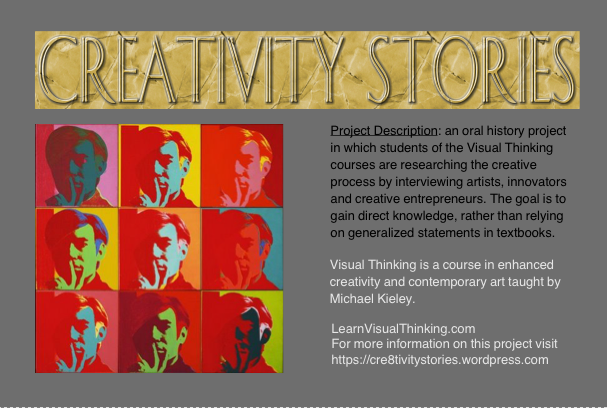 This is the second semester that students are conducting interviews of artists, inventors, and creative entrepreneurs, in order to learn directly about how individuals nurture their own creativity, and overcome obstacles.
We are gathering the responses in a VoiceThread. Here is the link:  https://voicethread.com/share/4277698/
Feel free to add your own response, or comment on a story about someone else's creative experiences.